It's back!!! The DoubleHaul Ball... March 22, 2014 at the Long Beach Casting Club. Lots of fun and tons of knowledge to be soaked up from some of the best on the West Coast! Dozens of fly tyers will be on hand dsoing there magic. FFF certified Master Casters will be teaching casting of full sinking integrated fly line in the surf. Come on down and learn and play all for FREE!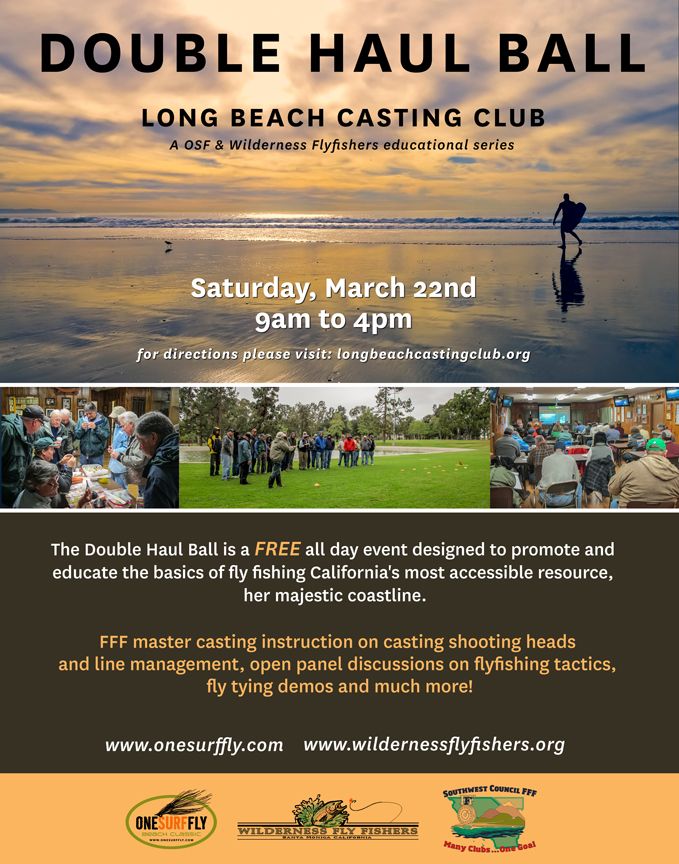 The One Surf Fly Beach Classic will be held on
4-12-2014
at Rincon Beach Park in Carpinteria.